Here you can see our dealers , Sonnemo Guitars are now looking for more distributors for our hand-built sonnemo custom guitars and basses. So in 2018-2019 you will find our guitars in selected stores around the globe.
These Goes to 11 Stockholm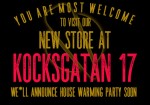 These Goes To 11
Kocksgatan 17
11625 Stockholm
Telefon: 08-559 030 30
hemsida: www.tgt11.com

supportmailinfo@tgt11.com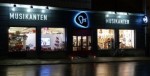 Musikanten Umeå
Götagatan 8, 90327, Umeå]
Telefon: 090-779400
Mail: info@musikanten.nu
Hemsida: www.musikanten.nu
want to become a dealer??

Use our form below if your store/company want to become a dealer of Sonnemo Guitars handmade custom guitars and basses,
We are now looking for dealers in Booth Sweden, Usa and EU.
we will get back as soon as we can .