Sonnemo Guitars Welcome the new serie of instrument
The Master Serie !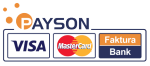 Sonnemo Guitars sell hi quality guitarparts and pickups.
The relic parts are all reliced in our shop here in Vännäs (Sweden)
and the Sonnemo pickups are
handwound and built here in our shop to.
(webshop available for customers living in sweden only)
Click here to enter the webshop
Kul att du hittat till sonnemoguitars.com
Äntligen är nya hemsidan/webbshoppen online!
Det kommer helatiden fyllas på med nya produkter och tjänster så kom tillbaka snart igen för att inte missa kampanjer o info om våra produkter.

Läs hela inlägget »